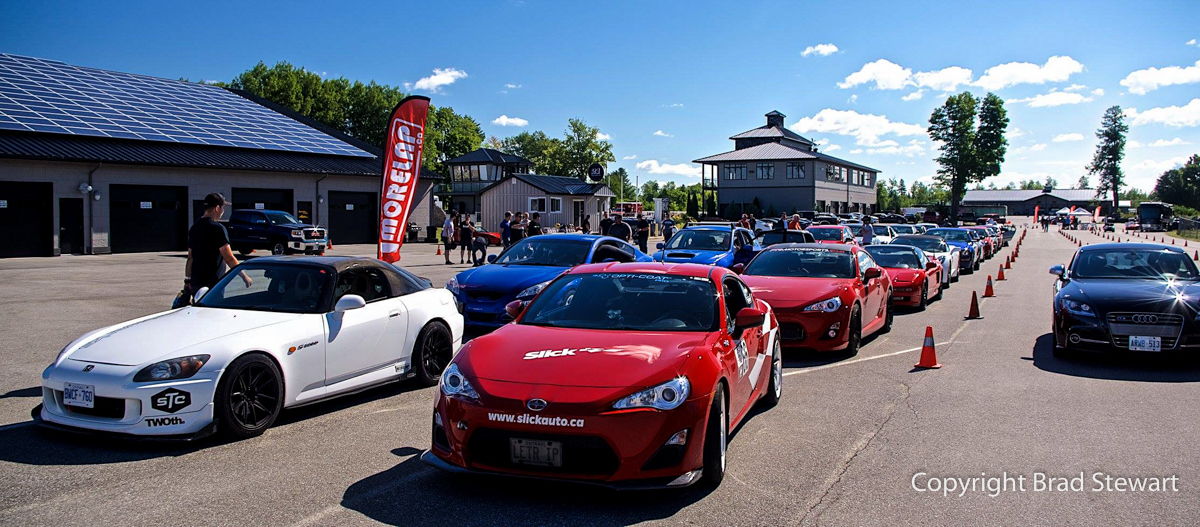 Click here to register! to drive your own car
Welcome to 1MORELAP.CA – Drive YOUR Car event.  This event is for new drivers and/or novices. 
Visit 1morelap.ca for more details. 
$65.00 +tax per 30 min session, you can book more than 1 session. Space is limited. 
This program is for individuals with their own car that would like to experience the track at Calabogie MotorSports Park but have minimal to no track experience. This program includes instruction.
You must have a valid drivers license.
Please bring a Helmet if you have one, limited number will be available track side
Sorry, no trucks, vans, SUV's or motorcycles
Arrive at least 45 mins before your session, or you will lose your spot.
This event will be held on the West Track (2.2 km).  Pictured Below.
The first session will begin at 10:00 AM and the final session is at 4:30 PM.
We do not stop for lunch.
When registering please select the sessions you would like to attend.
Please note there is a limit of 13 cars on the track for each session.
An Instructor will ride in your passenger seat to keep you and others safe. For that reason, no other passengers in the car please.
$65.00 +tax per 30 min session, you can book more than 1 session. Space is limited. 
– No Refunds after April 22nd 2017, –  We drive rain or shine –  It's fun in the wet !
Email 1morelapcmp@gmail.com for any questions
Food and other vendors onsite
Free for spectators
WAIT Theres more!
– Rent a CMP mustang for only $199 + tx, instructor, helmet and 30 min track time included!!! 
Click here to register a Mustang race car
– Drive a few laps in one of our Super Cars! 
– 11:30 AM Corvettes only